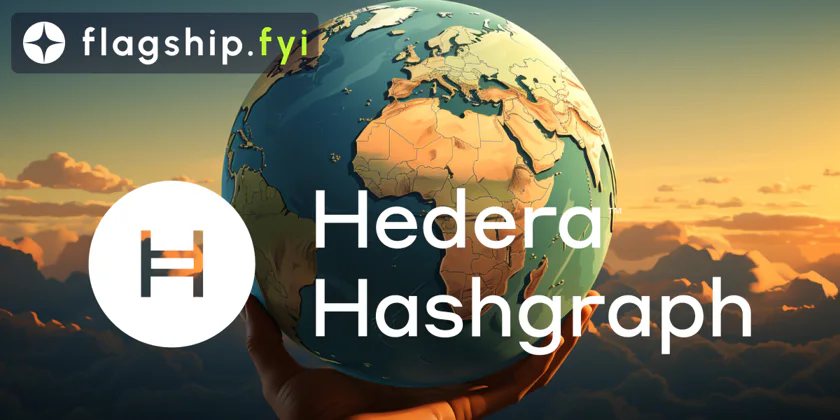 Hedera Hashgraph - The Catalysts for Financial Transformation in Africa
Find out more about how projects are leveraging the Hedera technology to unlock the fintech opportunities across the African continent.
---
Hedera Hashgraph, a leading enterprise-grade public network, has set its sights on driving transformative change across the African continent through strategic collaborations and pioneering initiatives. With a commitment to fostering sustainability, scalability, and resilience, Hedera Hashgraph is at the forefront of revolutionizing Africa's financial landscape. This article explores Hedera's dedicated focus on Africa, delving into a series of groundbreaking projects that harness the power of its cutting-edge technology to facilitate substantial economic and technological advancements in the region. From central bank digital currency infrastructure to innovative payment solutions, Hedera's initiatives are poised to make a lasting impact on Africa's journey toward financial inclusion and technological empowerment.
EMTECH and Hedera Hashgraph recently unveiled a partnership to develop a cutting-edge Central Bank Digital Currency (CBDC) infrastructure. This enterprise-grade initiative integrates EMTECH's Ethereum-based CBDC Core Solution with Hedera's public ledger, introducing a faster and more secure alternative to traditional blockchain consensus mechanisms. The strategic choice to leverage Hedera Hashgraph's technology, particularly the Hedera Consensus Service (HCS), underscores the commitment to flexibility, scalability, decentralization, and sustainability.

Within the partnership, EMTECH introduces the Central Bank Digital Currency (CBDC) Innovation Kit, a groundbreaking initiative designed for fintechs and financial service providers. Making use of Hedera Hashgraph as its layer 1 protocol, this kit provides a sandbox environment for experimenting with solutions and business models based on digital currencies pioneered by central banks.

The collaboration extends beyond technological solutions, exemplified by EMTECH's Modern Central Bank Sandbox™ Platform. This digital regulatory platform fosters collaboration between central banks and private sector innovators, addressing regulatory reporting, risk, and innovation challenges. The platform, including the CBDC Innovation Kit, aligns with Hedera Hashgraph's commitment to delivering scalable, secure CBDC solutions with high performance and trust.
Flutterwave, a major African payment company, has entered into a strategic partnership with Hedera Hashgraph, elevating its valuation to an impressive $3 billion. This collaboration aims to revolutionize the African fintech landscape by integrating Flutterwave's $USDC merchant settlement solution with Hedera's distributed ledger technology. The goal is to enhance efficiency and security in digital payments by addressing challenges such as slow settlement times and high transaction costs.
Hedera's advanced consensus algorithm, known for speed and scalability, makes it an ideal choice to streamline payment processes for businesses. One significant outcome of this partnership is the potential improvement of cross-border transactions within Africa. The $USDC merchant settlement solution could simplify and expedite cross-border payments, reducing complexities associated with international transactions and fostering economic growth and trade on the continent.
Flutterwave's foray into blockchain technology through this collaboration positions it as an innovator in African fintech, showcasing a commitment to driving digital transformation in the financial sector. This move has broader implications, fostering an atmosphere of innovation and forward-thinking in the African business landscape, potentially establishing the continent as a hub for blockchain and fintech advancements.
You can read more about this partnership in our dedicated article here.
Disclaimer: I am a full-time member of the Empowa Team

In a thrilling development, Empowa Pay, a secure mobile application for tracking rent-to-own housing payments, announces its multichain expansion, incorporating the Hedera Decentralized Ledger alongside Cardano. This strategic move enhances Empowa Pay's capabilities, amplifying its efficiency and innovation as it continues to redefine the recording of tenant payments in developing markets.

You can find out more about this development here.

Africa's unique economic landscape presents an intriguing market for blockchain technology. The region's embrace of blockchain for CBDCs, stablecoins, and digital assets reflects a growing recognition of the technology's potential to enhance scalability, security, resilience, and performance in financial systems. The collaboration between EMTECH and Hedera Hashgraph, coupled with Empowa's multichain expansion, serves as a testament to the increasing relevance of blockchain solutions in the African context, fostering innovation and contributing to the continent's economic development.
Disclaimer: Nothing on this site should be construed as a financial investment recommendation. It's important to understand that investing is a high-risk activity. Investments expose money to potential loss.