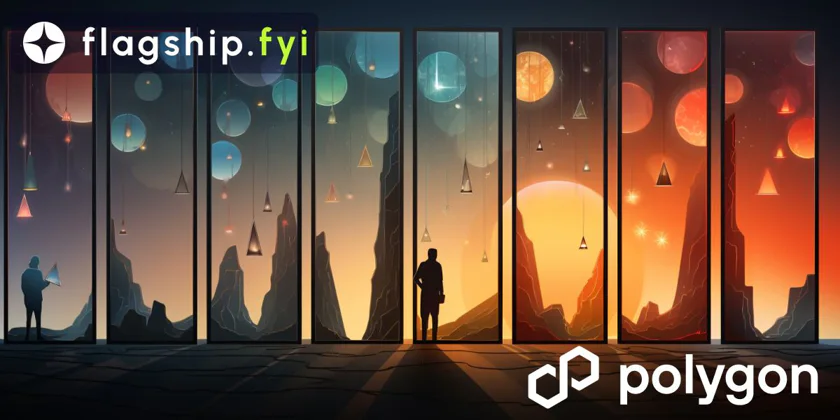 DeFi Projects on Polygon: Exploring the Best of the Polygon Ecosystem
A deep dive into the vibrant Polygon DeFi ecosystem! Many projects may be familiar, but some are hidden gems just waiting to be discovered.
---
TL;DR
In the fast-paced world of decentralized finance (DeFi) on Polygon, innovative platforms such as Quickswap and Uniswap continue to flourish. Quickswap, the "OG" DEX of Polygon, leads in terms of total value locked (TVL), offering a range of DeFi actions and a popular weekly Twitter space. Meanwhile, Uniswap, the leading DEX on Polygon in terms of trading volume, continues to innovate with new products and features. Trading platforms, Keom Protocol and Gains Network, further highlight the rapid evolution of DeFi on Polygon with fully on-chain leveraged trading and a wide variety of tradable assets. Reliable lending & borrowing platforms like Aave and Compound demonstrate the strength of Polygon's DeFi ecosystem, holding top rankings in terms of TVL. The article also details the secure and efficient cross-chain bridges, Stargate Finance and Polygon PoS Bridge, facilitating seamless transactions between Ethereum and Polygon networks. The expansive and dynamic ecosystem of DeFi on Polygon indicates a promising future for crypto enthusiasts in this scalable Layer 2 ecosystem.
This summary is AI generated, want to learn more? Read here.
Disclaimer: Nothing on this site should be construed as a financial investment recommendation. It's important to understand that investing is a high-risk activity. Investments expose money to potential loss.